Friday, January 4, 2013
The Top Ten Films of 2012
I know you've all been dying to know, just what were my favorite movies of 2012?
Well, after seeing 27 films in the theater and a heck of a lot of visits to Red Box and Netflix, I have definitely got some favorites. Of course, there are still a few I haven't gotten to see yet, but I feel pretty satisfied.
So, here we go:
The Avengers
--One of the highest grossing movies of the year, and for good reason. It's freaking fantastic. I had my doubts about fitting all those egos into one movie, but Joss Whedon made it work better than I ever could have imagined.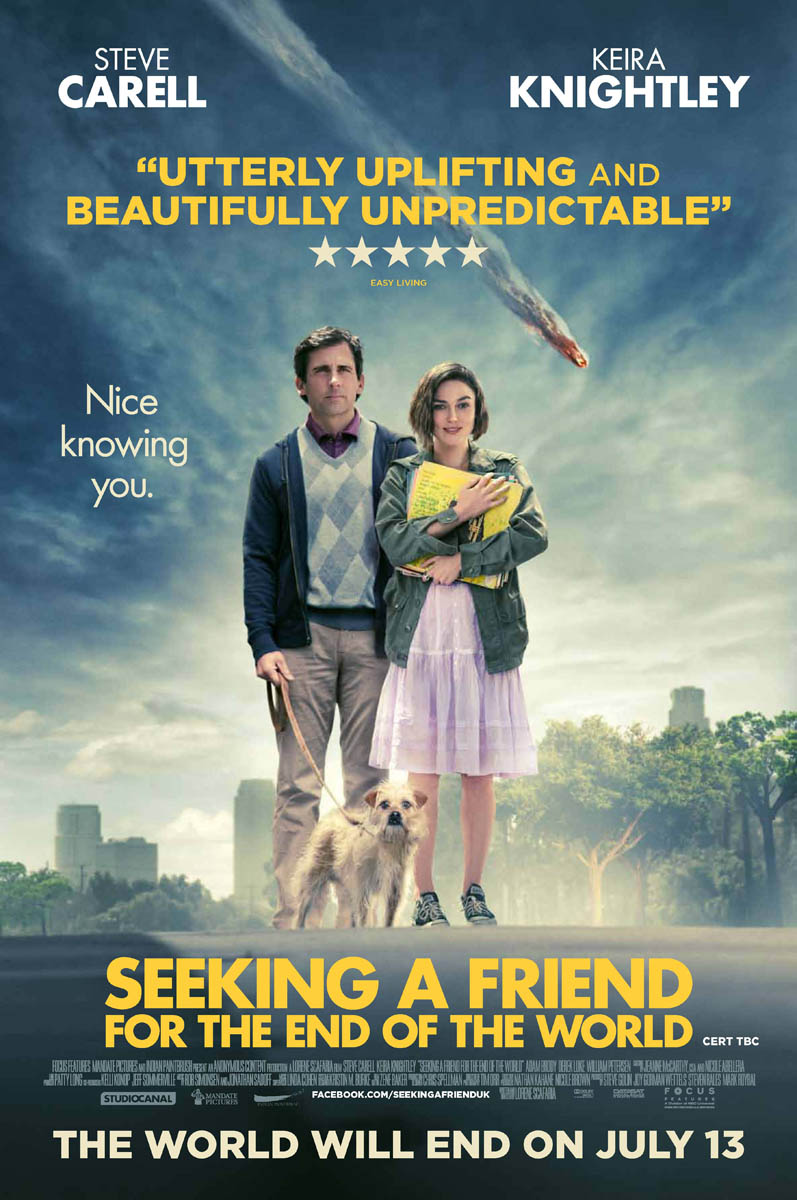 Seeking a Friend for the End of the World--This one surprised me in a lot of ways. It's very different and sweet and I loved the dynamic between Steve Carell and Keira Knightley.
Jack Reacher--It has Tom Cruise in it, so OF COURSE it's gonna make my Top 10. But it also happens to be really, really good. Great action, awesome mystery and suspense. I love when Tom makes movies like this one and I hope to see much, much more of Jack Reacher.
Frankenweenie--Definitely my favorite animated film of the year, and one of the best. I'm a big fan of Tim Burton, and this full-length feature of one of his earliest films is visually stunning, funny, heartwarming, and every other good adjective you can think of to describe a film.
The Dark Knight Rises--I didn't know what to hope for in the end of this Batman trilogy, but Christopher Nolan certainly exceeded my high expectations. I enjoyed this a lot more the second time when I could actually understand Bane. The cast was perfect, and I will never miss a Christopher Nolan movie. Ever.
The Hobbit--I was semi-obsessed with the Lord of the Rings, so I was going to love this no matter what. Thankfully, Peter Jackson did the book justice and I didn't have to try to enjoy it. It was just beautiful. And who knew a dwarf could be so hot? I'm looking at you,
Aidan Turner
.
Les Misérables--Hugh Jackman is amazing. The end.
Moonrise Kingdom--I think even those who don't love Wes Anderson can appreciate the sweetness of this simple love story between two 12-year-olds, and all the quirky personalities searching for the pair when they run away together. And the cinematography and score are stunning.
Lincoln--This was all set to be my favorite movie of the year. The drama and suspense and acting and writing and ohmygosh Daniel Day Lewis. Everything about this film is perfect.
Argo--But then I saw Argo. And there was not a single movie I saw this year that sent me on as much of a roller coaster as this film. From the opening scenes of the storming of the embassy in Tehran right up to the final images as the closing credits roll, there is just something powerful and inspiring about this incredible story. Ben Affleck has proven himself.
Almost made the list: The Hunger Games, Pitch Perfect, Snow White and the Huntsman
Movies I shouldn't have loved but totally did: Rock of Ages, Dark Shadows
Movies that could have been awesome but had a crappy ending: Cabin in the Woods
2012 movies still on the To Watch list: Flight, Zero Dark Thirty, Skyfall, Django Unchained, The Perks of Being a Wallflower
So...what were your favorites of 2012? Where did I go wrong? What do I still need to see?

You are awesome. And if you share this post, you'll be even awesomer!
Posted by

Karen M. Peterson
at 9:49 AM