Monday, April 22, 2013
One Year Lived
I am super excited about today's post.
Like, ridiculously excited.
One thing I love to do is help promote other people and their awesomeness. It's why I do the Blog of the Week. It's why I love book reviews and giveaways and all the rest. Because I love helping spread the word when I think something is cool.
Which is why, when Adam Shepard contacted me about his new book,
One Year Lived
, I immediately jumped on it.
For as long as I can remember, one of my biggest dreams has been to drop out of my regular routine and go travel around the world for a year, exploring, enjoying, living.
That's just what Adam did.
In just one year, Adam Shepard went out to see the world. Not as a tourist, but as a traveler, a distinction he makes quite clear as he talks about adventures in "the wrong Antigua" learning Spanish and traveling on the chicken bus; and while volunteering with kids in Honduras, exploring Maya ruins and running into trouble at the border for a misunderstanding with his visa.
Adam is a good writer and while reading, I found myself feeling like a mesmerized kid asking him to "please tell that one about fighting bulls again."
Bull fighting; elephant riding; bungee jumping and koala hugging. Adam has a long list of things he wants to do and sets out to accomplish every one of them.
This is a fun read. And it only makes me want to hop on the next plane SO BAD.
You can learn more about Adam Shepard and his adventures at his
official website
.
And you can watch him
fighting bulls in Nicaragua here
.
One Year Lived
goes on sale today. BUT. Here's something excited for all of you.
To get the word out about the book, Adam had a great idea. What if he gave it away to some awesome people for free.
But this isn't a regular giveaway where you sign up and hope to be randomly selected.
Nope. This time, everyone has the opportunity to get their hands on a copy.
Between today and Wednesday, everyone who posts about
One Year Lived
on their blog, Facebook or Twitter and sends me the link will get the code to download the book for free.
You only have til Wednesday, so get on it. But this is a great chance to spread the word about an awesome adventure, and to read it for yourselves.
So...get on it!
And a question...if you could spend a year traveling the world, what would be your first stop?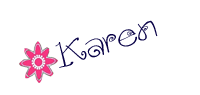 You are awesome. And if you share this post, you'll be even awesomer!
Posted by

Karen M. Peterson
at 10:19 AM