Wednesday, May 1, 2013
April Showers Bring May Flowers, Right? Right?
So, April was a big, fat fail. But I totally don't care because I have an entirely new perspective on just about EVERYTHING and I feel more optimistic/good/happy/mentally stable than I have in a very, very long time.
Which is saying A LOT.
My goals for May are a pretty good representation of where I am right now,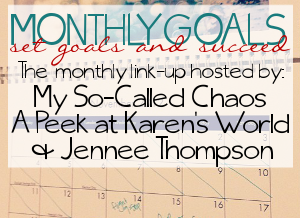 ♦
Finish 4 chapters of my manuscript.
Nope. I almost finished 1. But that's okay because I just joined a new writing group and we're going to kick some manuscript booty.
♦
Go to the gym 4 times.
Nope. But it's okay. Because I'm making a plan...
♦ Find and follow 4 new blogs.
Totally did this, but do I remember which 4 I found this month? Nope.
♦ New blog header...
I did it all by myself! So proud!
♦ Write a post about the awesomeness of Bloglovin'.
I did. Click the button at the bottom to follow me.
♦ Plan an awesome year-end party for my students.
Working on it, and it's gonna rock.
♦
Clear out the flower beds
.
My roommate ended up doing one of them, but I never got around to the other one...Yet.
♦
Plant flowers!
Not yet, but I'm gonna.
☺Go gluten-free for the whole month. (I'm playing a hunch here, and I'll explain more tomorrow.)
☺Start a half-marathon training program for the Tinkerbell Half in January.
☺Go to the (ugh) dance this weekend.
☺Go on a date. A real, actual date.
☺Start the garden.
☺Attend graduation.
☺Finalize super secret travel plans.
☺Finish that manuscript! (Soooo close!)
☺Go to an Angels game. (Preferably one where they win.)
☺Hold Marly's adorable baby boy.
Want to play along? Come on. You know you do....Here's how:
1. Follow all three hosts:
Jennee Thompson
2. Write up your post re-capping last month and sharing your new goals for the next month.

3. Include our button on your post.

4. Add your post to the monthly linky.

5. Visit other participants to cheer them on/commiserate/whatever the case may be.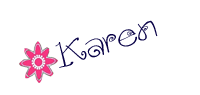 You are awesome. And if you share this post, you'll be even awesomer!