Monday, July 22, 2013
A Little Island Flavor and a Giveaway!
Last week, I got the opportunity to hang out with some awesome ladies from the
SoCal Lady Bloggers
.
I've been chatting with a lot of them through Facebook, but never seem to make it to any of the meet ups. Until the other day. And it was so much fun to meet these great ladies in person. They are even more awesome live than they are on the internet, which was hard to believe.
The fabulous folks at Islands Burgers hosted an event to introduce us to their Summer Menu. And let me tell you, it was awesome.
From the pretty drinks that I didn't get to enjoy (although they did indulge us non-drinkers with AMAZING smoothies):
Appetizers, including Poke, Buffalo Wings and Spinach and Artichoke Dip:
And the main courses of Barbecue Chicken Salad:
And the incredible Heat Wave Burger.
Everything was fantastic and the staff could not have been more awesome and accommodating to all of us.
AND, after so generously feeding us beyond capacity, they sent us home with gift bags that included gift cards to give away to YOU.
Now, the one unfortunate thing is that Islands is mostly a SoCal restaurant. There are a couple in Nevada and Arizona, but mostly it's a SoCal thing. So, not wanting to leave anyone out, I've got two Islands gift cards to giveaway to two So Cal residents, and two other fabulous prizes that are open to EVERYONE.
This giveaway runs through next Wednesday, July 31 at midnight, PDT.
a Rafflecopter giveaway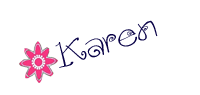 Posted by

Karen M. Peterson
at 7:01 AM