Wednesday, July 3, 2013
July Monthly Goals and Link Up
Well hello, July. Where did you come from?
June Gloom was true literally and figuratively for me this month. But that's over and I'm looking forward to July with an open mind and a need for some fun.
How about you?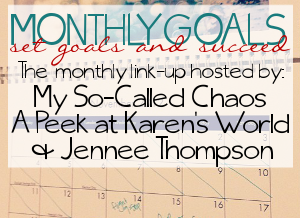 June Goals
∞
Write my Summer Bucket List.
∞
Hang out with The Nephew.
∞
Finish watching Breaking Bad.
∞
Try one new GF recipe per week.
∞
Submit a post for syndication
.
∞
Wash and vacuum the car twice.
July Goals
♪ Finish four things on my Summer Bucket List
♪ Clean out the linen closet and get rid of old stuff
♪ Wash and vacuum the car
♪ Clean bedroom windows and sills
♪ Start watching The Killing on Netflix
♪ Find 3 new sponsors for The Blog
All right. So I need to get busy this month. Lots to do! But I'm looking forward to it.
What are your plans this month?
Want to play along? Come on. You know you do....Here's how:
1. Follow all three hosts:
2. Write up your post re-capping last month and sharing your new goals for the next month.

3. Include our button on your post.

4. Add your post to the monthly linky.

5. Visit other participants to cheer them on/commiserate/whatever the case may be.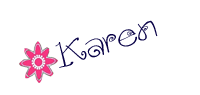 You are awesome. And if you share this post, you'll be even awesomer!