Monday, September 9, 2013
It's National Shake Month and Johnny Rockets rocks.
I had such a busy, blogworthy weekend that I wasn't sure where to start.
But I finally settled on Saturday morning, because there's good news for you too!
Johnny Rockets hosted a fantastic blogger event on Saturday at their original location in Los Angeles. It was to kick off National Shake Month and introduce their brand new featured shake.
If you don't know, Johnny Rockets is a burger and shake place that serves up amazing burgers and awesome shakes and malts. It's a great place and super family friendly.
So we got there Saturday and checked in and almost immediately found ourselves in a group, huddled around the shake station, learning how they make those awesome treats. One thing that really impressed me was the care they take to keep utensils and mixers separated in order to prevent cross contamination for people with allergies. Particularly peanut allergies.
After that, we found some seats and kept being served food. It just kept coming. Burgers. Fries. Shakes.
The Smokehouse Burger--yes, it's full of gluten and I ate it anyway. #noregrets
The M&M shake is the new Shake of the Month. #yummy
All in all, it was a great event and I really have to thank Johnny Rockets for being such fabulous hosts. They really took great care of us!
And TODAY, if you go to any Johnny Rockets location and tell your server the word "yummy", you'll receive a free 12-ounce shake. So go forth and enjoy!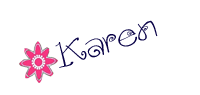 Posted by

Karen M. Peterson
at 2:00 AM