Saturday, September 7, 2013
Karen's Blog of the Week: The Nerdy Katie!
It's been the busiest week EVER.

Monday night, we had a party at Stacey's house for Labor Day. Tuesday night, after working all day, I went to a support group for people with depression and stuff. More on that one later. Wednesday night, after working all day, I did something that I can't even remember, but I know it involved being out of my house. Thursday night we had a swim party with the ladies at church. Friday night I went to a Singles activity. I know. ON PURPOSE. I spent all day Saturday out and about having adventures, and the same will be happening on Sunday, which is probably when you're reading this.

I'm tired, yo.

But in a mostly good way.

Anywho, you're not here for all those details. You're here for a new Blog of the Week. And this week's selection is:
The Nerdy Katie
!
Katie is another awesome lady. She's a mom, a bookworm, and a serious social media maven. Her blog is a nice hodge podge of book reviews, family life, and random hilarity. Plus, she's a self-proclaimed nerd and I love my nerds! So go visit Katie and say hello. And be sure to read her most recent post about
laser lipo and hair removal
. Hilarious!
**********
Elsewhere in the blogoverse...
Gina from Namaste by Day wrote this
great post last week about that woman who talked that guy out of shooting up the elementary school by telling him she loved him
. Over and over again.
And the Bloggess has gone and stolen the thoughts right out of my brain again with
this post about feeling basically like an unproductive loser all the time
. If you want to know what goes on in my brain every day, read this post.
**********
And in other news, I'm a writer! Like, a real writer!
For YEARS, I have been reading the great movie/award time round up site The Awards Circuit. Well, now I'm writing for them, too. I'm super excited about this new opportunity and am determined not to screw it up. I'll be doing film reviews, TV recaps, and contributing to columns on classic films and Women in Cinema.
My very first column went up this week. It's all about the
Damsels in Distress
. Please read it? Please?
Thanks! Y'all rock!
Happy Sunday!
I'm going to meet a famous writer tonight. Wish me luck on not embarrassing myself.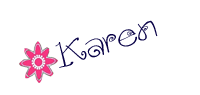 Posted by

Karen M. Peterson
at 9:43 PM