Sunday, September 22, 2013
The 65th Annual Emmy Award Play-by-Play!
5:04--Neil Patrick Harris does an opening bit where he's in a chair watching ALL THE SHOWS and they start talking to him. It's not really that interesting...
5:12--There's more to the opening when former Emmy hosts interrupt NPH to give him some tips. (Jimmy Kimmel, Jimmy Fallon, Jane Lynch, Conan O'Brien, Tina Fey & Amy Poehler. Major snooze. This opening is boring.
5:20 Tina Fey and Amy Poehler present the first award for Best Supporting Actress in a comedy to Merritt Weaver for
Nurse Jackie
.
5:25 Best Supporting Actor in a Comedy series goes to Tony Hale for
Veep
. Love him in
Arrested Development
!
5:35--Robin Williams does a tribute to Jonathan Winters.
5:40--NPH says, "Please welcome my biological parents Jon Hamm and Alec Baldwin!"
5:41--They present Outstanding Lead Actress in a Comedy series to Julia Louis-Dreyfus for
Veep
. I'm seeing a trend here...Tony Hale escorts her to the stage and helps her with her speech. It's a hilarious shout out to the show.
5:45--Margo Martindale and Wil Arnett present Outstanding Guest Actor and Actress in a Comedy. The winners are Melissa Leo and Bob Newhart.
5:47--Melissa Leo presents Outstanding Directing in a Comedy series to Gail Mancuso for
Modern Family
.
5:49--Jimmy Kimmel and Sofia Vergara are the next presenters. "Laughter is not the best medicine." "Laughter kills innocent people." Presenting the award for Best Murderer in a Comedy to Jim Parsons for
Big Bang Theory
. Awww....he's gonna cry.
5:53--Rob Reiner does a memorial for Jean Stapleton.
5:55--Matt Damon and Michael Douglas introduce Elton John.
6:00 Elton John performs a song dedicated to Liberace.
6:03 Michael Douglas and Matt Damon present Outstanding Lead Actress in a mini-series or TV movie.
6:05: The Emmy goes to Laura Linney for
The Big C: Aftermath
.
6:08 Some stuff happened and I was distracted, but someone won an award for directing in a Drama and he passed away earlier this year so someone else accepted the award on his behalf.
6:15 Outstanding Supporting Actress in a Drama: Anna Gunn for
Breaking Bad
!
6:18 Jane Lynch does a tribute to Cory Monteith.
6:24 NPH, "I've been getting a lot of tweets asking why I haven't done a musical number."
6:25 So he does a musical number about "The Number in the middle of the show." Nathan Fillion and Sarah Silverman join in. It's hilarious!
6:28 Mindy Kahling and Stephen Amell present the award for Outstanding Reality Competition Show. Their teleprompter isn't working and they try to cover by talking about how Stephen is really The Arrow.
6:30 The winner goes to
The Voice
! I only care because I love Adam Levine.
6:35 Diane Carroll and Kerry Washington present Outstanding Supporting Actor, but first Diane Carroll talks about being the first African-American EVER nominated for an Emmy.
6:38 The Emmy goes to Bobby Cannavale for
Boardwalk Empire
. Lame. Aaron Paul,
bitch
.
6:40 Dylan McDermott and Julianna Margulies present Outstanding Lead Actor in a Drama to...Bryan Cranston? NO!! Jeff Daniels for
The Newsroom
. ROBBERY!!
6:43 Don Cheadle does a tribute to 1963, the year television became a major part of our lives.
6:46 Carrie Underwood sings "Yesterday." It's kind of funny when she sings, "I'm not half the man I used to be." I don't think it was supposed to be funny.
6:54 NPH introduces the accountants from Ernst and Young. And Bob Newhart.
6:54 Jimmhy Fallon is the next presenter. The microphone keeps going up and down and up and down, down, down. He presents Outstanding Lead Actress in a Drama.
6:55 Claire Danes,
Homeland
. Boo.
6:58 Dean Norris and some girl present the awards for Outstanding Guest Actress and Actor in a drama series to two people I don't recognize.
6:59 They present the award for Directing in a Drama Series to David Fincher for
House of Cards
. But he's not there.
7:00 Jim Parsons and Bob Newhart present. Jim points out that Bob Newhart won his first Emmy EVER just last week. He gets a standing ovation and then they present Outstanding Writing in a Variety Series.
7:04
The Colbert Report
wins. Lame and predictable.
7:06 And Outstanding Director in a Variety Series to Don Roy King for
Saturday Night Live: Justin Timberlake
.
7:08 Michael J. Fox does the tribute to Gary David Goldberg.
7:13 NPH introduces nominees for Oustanding Choreography. It's the first time they've announced the category on the Prime Time Show.
7:16 They do another song and dance number to "Luck be a Lady" and then to the dance numbers are in honor of the nominees for Outstanding Series.
7:20 Tim Gunn and Heidi Klum present the award for Outstanding Choreography to Derek Hough for
Dancing with the Stars
. His speech is short and sweet. "Holy crap."
7:21 Allison Hannigan and Colbie Smulders present the award for Outstanding Variety Series.
7:22
The Colbert Report
. Snooze.
7:24 Edie Falco does the Memorium for James Gandolfini.
7:32 Anna Faris and Allison Janney are the next presenters. What's going on with Anna's hair? It looks dumb. They present Outstanding Writing in a Mini-Series or TV Movie to Abi Morgan for
The Hour
.
7:34 And they present Outstanding Supporting Actor in a Mini-Series or TV Movie.
7:35 James Cromwell for
American Horror Story: Asylum
. I'm actually glad about that one. Yay!
7:36 Bruce Rosenblum, Chairman and CEO of TV Academy and Kaylie Cuoco present--
7:37 The camera goes to Kevin Spacey who pulls something from his pocket and shoos it away. It's funny.
7:38 Bruce and Kaylie introduce the official In Memoriam.
7:46 Andre Braugher and Mark Harmon are the next presenters for Outstanding Directing for a Mini-Series or TV Movie.
7:47 Steven Soderbergh for
Behind the Candelabra
. Shortest speech at all. He thanks Matt and Michael.
7:48 Best Supporting Actress in a Mini-Series or TV Movie to Ellen Burstyn for
Political Animals
.
7:55 NPH introduces Bryan Cranston and Claire Danes to present Outstanding Lead Actor in a Mini-Series or TV Movie to Michael Douglas for
Behind the Candelabra
.
7:58 He's still speaking. They would have played everyone else off by now.
7:58 Outstanding Mini-Series or TV Movie goes to:
Behind the Candelabra
.
7:59 Jerry Weintraub accepts the award on behalf of the team.
8:04 Finally. The last awards of the night. Will Ferrell presents Outstanding Comedy Series. He's in shorts and has kids with him. Are these his kids?
8:06 The winner is
Modern Family
. Yay! That's my second choice so it's okay.
8:08 Outstanding Drama Series:
BREAKING BAD
!!!!!!!!!!!!!! They got one right!!!
I suddenly don't care anymore that this was the most boring, depressing Emmys ever, because BREAKING BAD WON!!!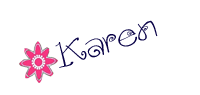 Posted by

Karen M. Peterson
at 8:11 PM