Monday, March 24, 2014
Spring Training--My New Annual Tradition
I went to Spring Training over the weekend.
For a baseball nut like me, this was a Very Big Deal.
I've never been before, even though my favorite guys spend the spring a mere 6 hours drive to the East.
After this weekend, I'm pretty sure I'm never missing it again.
Ever.
I also got to try out my brand new, beautiful Nikon D5300. I shall call her Niki.
So, as any good baseball fan blogger with a brand new fancy DSLR, here is my obligatory Spring Training photo dump:
Okay, so it wasn't exactly a photo dump since I collaged the pics with
PicMonkey
. But aren't the colors just so gorgeous?
I am NEVER missing Spring Training. It was everything I hoped it would be. And so much more.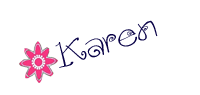 Posted by

Karen M. Peterson
at 11:34 AM