Wednesday, April 2, 2014
March...Out like a lion. Or something like that.
Oh, March. You were so wonderfully awesome. And so wickedly bad. I'm glad to see you moving right along, but I'll miss you a little.
As for my goals this month...well...let's just say things could have gone a little bit better...But they also could have gone much less better. Or something. Whatever. Anyway, here's my month: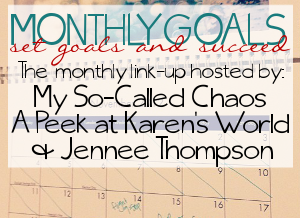 ♣
Watch House of Cards on Netflix
. There was seriously NO TIME this month.
♣
Finish reading A Clash of Kings
. I'm SO CLOSE. This week for sure.
♣
Buy my DSLR
. And she's beautiful!!
♣
Find someone to help make the transition to WP self-hosted
. I might not be ready to go in that direction...
♣ Start planning Jennifer's baby shower. I've started. Now I have to finish.
♣
Get started on a container garden
. Didn't do anything more than think about it.
♣
Get Bruce Wayne's hutch built
! More on that tomorrow!!
♣
Edit my novel
. Hahahahahahahahahahahahahahahahahahahaha
♣
Open up that Roth IRA
. I feel like such a grown up!!
♣
Open second savings account
. Done!
♦ Watch House of Cards on Netflix.
♦ Catch up on Revenge.
♦ Finish A Clash of Kings, dang it!
♦ Read two other (much shorter!) books.
♦ Buy my plane ticket to Europe!!!
♦ Go to the dentist and get an orthodontics referral.
♦ Finish planning a kick-ass baby shower.
♦ Learn how to use my DSLR.
♦ Seriously. For crying out loud. Edit the damn novel.
Do you want to join in on the fun?
3. Link up your post!
4. Comment on other blogs and show your support!