Thursday, April 3, 2014
The Tiny Escape
I was super excited for today's post, because I was going to introduce you to the newest member of my family:
His name is Hare-isson Ford and he's about 9 weeks old. And cute as a button.
He's also looking to change his name to Harry Houdini because it turns out this little guy is an escape artist.
I finally built that hutch I've been prattling about for the past three months. And it's fantastic. Beautiful. Tons of room to run and play.
Except that there's also a gap between the bottom and the ground. A gap I *thought* was too small for him to squeeze through.
Apparently not.
So while I started out super excited to tell you about my tiny bundle of joy, I am, at the moment, a large bundle of nerves because there's nothing I can do about this until after work today. Lame, Very Important Meetings are taking place and I can't miss them.
Positive vibes would be appreciated.
Please and thank you.
UPDATE: The tiny fugitive has been found. He's a little annoyed that his stint at freedom was so brief, but he's safe and sound.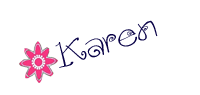 Posted by

Karen M. Peterson
at 9:00 AM